:: Open Academy > Youth Program ::
Youth Program ~Fall 2014~
The Youth Program is a full-day Saturday music program for children with musical aptitude between the ages of 8 and 15. Children are admitted by audition only, and once accepted are entitled to a full day of music classes.
Program Guidelines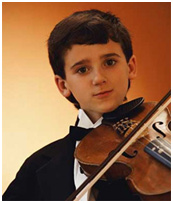 1. Students under scholarship will audition once every year.
2. Students shall play in all masterclasses and attend all classes and forums.
3. Students will work annually towards a challenging classical music repertoire and assigned chamber music group's repertoire.
4. Students will participate in recitals at least once per year.
Program Curriculum
The academic semester offers 16 weeks of intense concentrated study directed towards the specific needs of each student whether it is fundamental technical work or/and building repertoire.
MIMA Youth Program presents a balanced curriculum of performance training, weekly private lessons, biweekly masterclasses with our faculty and renowned guest artists, weekly theoretical study, ear training (solfège), ensemble experience and forums. This meticulous approach to musical development gives students a firm foundation in the materials and techniques they will need as mature artists.
Program Residency & Expectations
1. All classes will be held at Miami Dade College, North Campus on Saturdays between 10 am to 2 pm.
2. The Miami Dade College North Campus is located at 11380 NW 27th Avenue Miami, FL 33167.
3. The minimum average time commitment in classes by each fellow is of 4 hours every Saturday.
4. Serious practicing and steady progress is expected from students during the semester to continue into the program.
Program Schedule
A typical Musicianship Youth Program schedule on a Saturday is as follow:
10:30 am - 12:00 pm .........Music Theory; Solfege & Ear Training
12:15 pm - 2:00 pm...........Forum/Masterclasses (biweekly)
Private lessons are scheduled on an individual basis, contingent upon teacher availability and student preferences of weekly lesson time.
Program Fees & Scholarships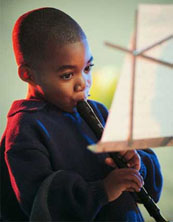 1. Musicianship classes are only $35 and can run for the whole academic year (Fall-Spring semesters). Musicianship classes covered include a graded sequence of solfege, theory, ear-training and sightsinging classes, keyboard literature, and bi-weekly workshops and masterclasses. Do not include private lessons.
2. The fee for one academic semester (16 weeks) in the Youth Program is $590. For the whole academic year (Fall-Spring semesters) the fee is $1135. The Youth program includes musicianship classes, chamber music coaching, biweekly masterclasses and 1 hour-long weekly private lessons.
3. Very limited scholarships will be available to eligible talented and financial-in-need students. An audition is required.
4. Monthly Payment Plan is available to students who want to make recurrent payments in one semester (4 months) or whole academic year, 8 months.
| | | |
| --- | --- | --- |
| Youth Program | Age: 8 - 16 | Price: 590 |
| Dates: 9/6 - 12/13, Saturday | Time: 10:00 - 2:00 p.m. | Location: MDC |
| | | |
| --- | --- | --- |
| Youth Program (Yearly) | Age: 8 - 16 | Price: $1135 |
| Dates: SEPT. - MAY, Saturday | Time: 10:00 - 2:00 p.m. | Location: MDC |