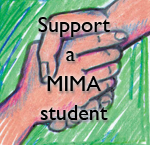 :: Akademia > Tuition & Fees ::
Tuition & Program Fees

All programs have limited enrollment. We encourage you to register early! Tuition for the program per semester is $590. There is a non-refundable registration fee of $35 submitted with your application. Tuition includes theory classes and an ensemble class. It does not include private lessons and books.


Payment Information
. Miami International Music Academy accepts check, PayPal, major credit cards and cash.
. Monthly Payment Plan is available to students who want to make recurrent payments.
. For checks, please write the student's name clearly on your check. Make your check payable to Miami International Music Academy and send to:

Miami International Music Academy
8333 NW 53rd St #450
Doral, FL 33166