:: Akademia > Overview ::
Akademia - Program Overview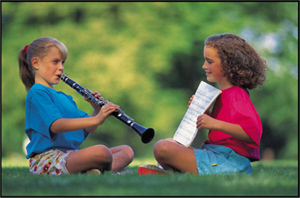 The Akademia, is a gradual and outstanding 10-year music educational training program for young artists at the pre-college level. The program is created under the curriculum model of European conservatories, and provides a nurturing environment for kids aged 7 to 18 working together with exceptional faculty and acclaimed guest artists. Common experiences in music education indicate that music training should be started at an early stage, especially for those wanting to become professional musicians.
Program Guidelines
1. MIMA Akademia is open to students ages 7-18.
2. The program consists of 10 years of studies in all instruments and voice, each academic year consists of 28 weeks, fall and spring semesters.
3. Students are required to pass end-of-year final examination to advance to the next level. Certificates will be given to students upon successful completion of each academic year.
4. Entrance audition is not required to first-year students.
5. Placement auditions will be required to students who would like to start in a different year rather than the beginning.
6. Enrolled students taking private lessons with an outside instructors may still participate in the program and take the end-of-year final examination to pass to the next level.
7. Continuation year-after-year of the program until its completion is recommended to those students seeking professional music expertise and pre-college music preparation. Admission is also granted to those students wishing to enroll in a rigorous conservatory program for a few years.
Program Curriculum
MIMA Akademia follows the standard European conservatory curriculum that includes private lessons and a graded sequence of musicianship classes hand-on-hand throughout the 10 years of study. Each year, the student will need to complete and learn a curriculum designed for his/her instrument of choice or voice, and successfully approve an examination in order to advance to the next level. Each level includes a broad selection of pieces representing a variety of styles and periods.
Each year, the level of difficulty increases and private lessons are given in conjunction with chamber music, solfege, theory and sightsinging classes, workshops/masterclasses, as well as elective chamber and orchestra ensembles for those selected through audition or faculty recommendation. The curriculum/repertoire for each year in all instruments is available and clearly outlined in the Akademia books..
The suggested ages to start and follow the MIMA Akademia program are:
Beginning: 3 years, ages 7-10
Intermediate: 3 years, ages 9-13
Advanced: 2 years, ages 13-16
Young Artist: 2 years, ages 15-18
The two years for graduation are the 6th year (Intermediate) and the 10th year (Young Artist), a Diploma will be granted after successful culmination of each level in the Akademia Conservatory Program.